Just Good to Know Kinda Stuff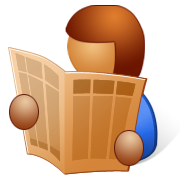 Here's the section where registered users and the site administrator post excellent information that just needs to be shared. 
If you have any suggestions for adding more categories, by all means send me an email:  giddyfilly@atTheFunnyFarm.org
.
.
.
.
Potato Skin Poppers from Daisy Brand Sour Cream Prep Time: 35 Minutes Total Time: 45 Minutes Serves: 14 Ingredients 3 cups frozen, diced potatoes (or hash browns) 2 cups shredded cheddar cheese...
read more