Featured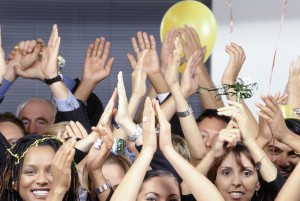 Recent posts, timely material and favorites of the registered users or site admistrator. 
If you spot something exceptional in the posts that deserves being featured and is not, send my an email:  giddyfilly@atTheFunnyFarm.org. 
 Not a registered contributor . . . email me with your selected user name (animal or farm related) and I'll get you registered giddyfilly@atTheFunnyFarm.org .  Do note registration is limited to friends, family, colleagues or by recommendation from someone already in the network.  All registrants must be over 18 years of age or close in age and approved for participation by their registered parent.
Potato Skin Poppers from Daisy Brand Sour Cream
Prep Time: 35 Minutes Total Time: 45 Minutes Serves: 14
Ingredients
3 cups frozen, diced potatoes (or hash browns)
2 cups shredded cheddar cheese
2 cups Daisy Brand Sour Cream
3/4 cup cooked bacon pieces
1/3 cup chopped green onions
1 dash salt & pepper to taste
14 8-inch flour tortillas
2 tablespoons butter, melted
Directions
Preheat the oven to 350 degrees. Cook the potatoes in a skillet according to the package directions. In a large bowl, stir together the cooked potatoes, Cheddar cheese, 1 cup sour cream, bacon, green onions, and salt and pepper. Warm the tortillas according to the package directions. Spoon equal amounts of the mixture in the center of the 14 tortillas. Fold in two sides of each tortilla to meet in the middle, and then roll burrito-style. Brush the outside of each rolled tortilla with melted butter and place on baking pan with seam down. Bake for 12-15 minutes, or until golden brown. Let cool for 5 minutes then cut diagonally into halves. Serve with the remaining sour cream.