Hello friends!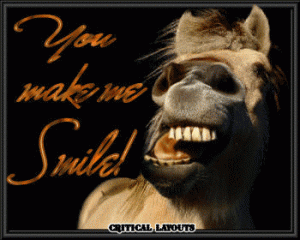 Welcome  and glad you stopped by to visit us at the Funny Farm!
You know humor is good for your health.  Some people have a real talent for telling jokes . . . and some people always mess up on the punch line.  Its okay if your not one of those people that just can't get the delivery correct on a joke cuz all comics need an audience.  If ya can't be good at telling them jokes ya sure otta be good at laughing.  You can laugh can't ya?  If you ain't been laughing you've come to the right place.  We sure to have something that will get you laughing your ass off. 
Well thanks for stoppin' by . . . ya'all come back now ya hear.