Russian Bomb Scare . . .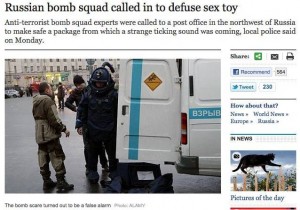 Why you shouldn't order a vibrator through the mail . . .
A postal worker in the republic of Karelia identified a suspicious package which turned out to be a vibrator that was accidentally switched on. No identification was given on the woman awaiting the package, who has presumably fled the country and is in hiding for eternity.