Top 10 Heroic Animals
As published by Time, March 21, 2011
1. Togo the sled dog
In 1925, a ravaging case of diphtheria broke out in the isolated Alaskan village of Nome. No plane or ship could get the serum there, so the decision was made for multiple sled dog teams to relay the medicine across the treacherous frozen land. The dog that often gets credit for eventually saving the town is Balto, but he just happened to run the last, 55-mile leg in the race. The sled dog who did the lion's share of the work was Togo. His journey, fraught with white-out storms, was the longest by 200 miles and included a traverse across perilous Norton Sound — where he saved his team and driver in a courageous swim through ice floes. Togo, we salute you.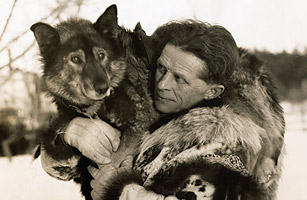 10. Magic the minature horse
Sometimes heroism can come in the quieter, more unassuming guise of a miniature therapy horse (such as the one seen above). Magic, a blue-eyed mare, regularly visited patients who needed comfort, whether in group homes, hospitals or hospice-care facilities, but one particular interaction gained her recognition as AARP's Most Heroic Pet in 2010. Magic went to visit a patient who had lived in an assisted-living facility and hadn't spoken to anyone during her three years there. But the moment she laid eyes on Magic, she said, "Isn't she beautiful?" Those first words caused the staff to break out in tears, and she continued to communicate from that point onward. The Florida program that brought the two together, Gentle Carousel Miniature Therapy Horses, continues to work its magic in the Sunshine State.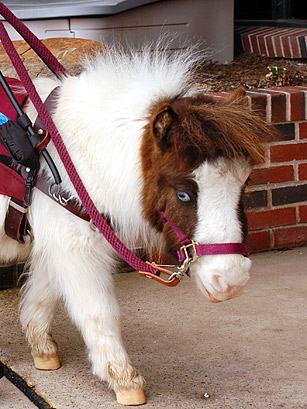 Read more: http://www.time.com/time/specials/packages/article/0,28804,2059858_2059863_2060459,00.html #ixzz1J8odqNXt