Just Good to Know Kinda Stuff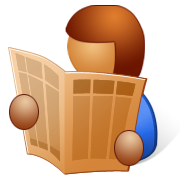 Here's the section where registered users and the site administrator post excellent information that just needs to be shared. 
If you have any suggestions for adding more categories, by all means send me an email:  giddyfilly@atTheFunnyFarm.org
.
.
.
.
 God Bless America        Harry & Bess WE WILL NEVER SEE THIS HAPPEN AGAIN.. ever             Harry Truman was a different kind of President....
read more